In the "Install Packages" section of the Settings page, I suddenly find myself unable to search for packages. No matter what I input into the search box, I get results like this: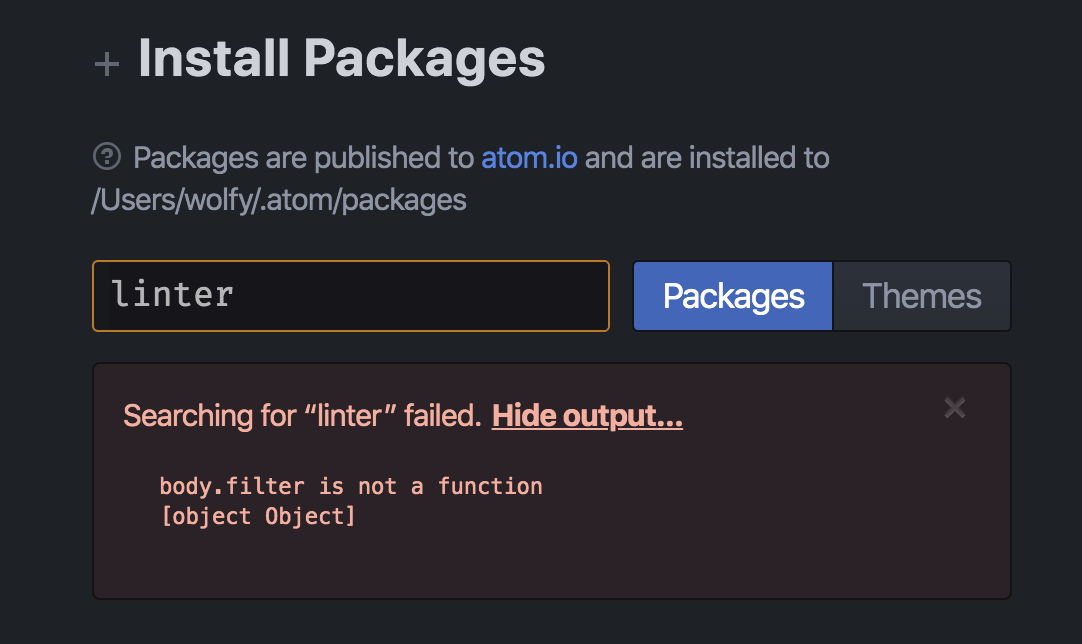 Search works correctly on the Packages page.
I am using Atom 1.49.0 on macOS 10.15.5.
I am not behind a proxy and have successfully searched in the past.